AI voice examples
Tomas

Abegail
How to convert text into speech?
Just type some text or import your written content
Press "generate" button
Download MP3 / WAV
Full list of benefits of neural voices
Downloadable TTS
You can download converted audio files in MP3, WAV, OGG for free.

Long texts
Upto 2 000 000 characters per convert. You can read very long texts at once. There is no limit on the text length.

Commercial Use
You can use the generated audio for commercial purposes. Examples: YouTube, Tik Tok, Instagram, Facebook, Twitch, Twitter, Podcasts, Video Ads, Advertising, E-book, Presentation and other.

Multi-voice editor
Dialogue with AI Voices. You can use several voices at once in one text.

Try to generate a dialog
Custom voice settings
Change Speed, Pitch, Stress, Pronunciation, Intonation, Emphasis, Pauses and more. SSML support.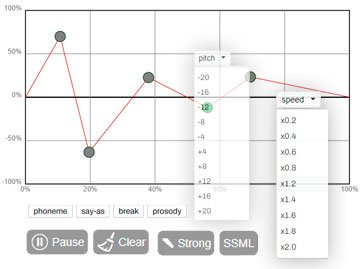 Save money
You spend little on re-dubbing the text. Limits are spent only for changed sentences in the text.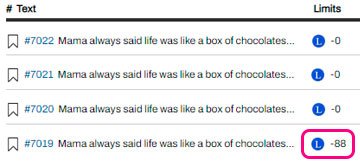 Over 270 Natural Sounding Voices
Crystal-clear voice over like a Human. Males, females, children's, elderly voices.

Test all voices for free
Powerful support
We will help you with any questions about text-to-speech. Ask any questions, even the simplest ones. We are happy to help.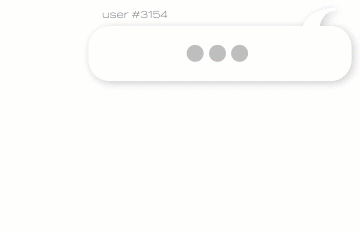 Compatible with editing programs
Works with any video creation software: Adobe Premier, After effects, Audition, DaVinci Resolve, Apple Motion, Camtasia, iMovie, Audacity, etc.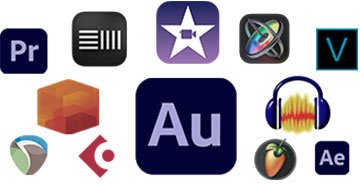 Sharing
You can share the link to the audio. Send audio links to your friends and colleagues.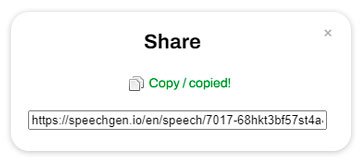 Cloud save your history
All your files and texts are automatically saved in your profile on our cloud server. Add tracks to your favorites in one click.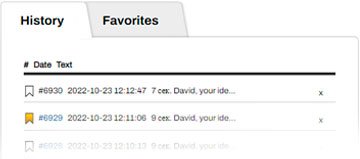 Use our text to voice converter to make videos with natural sounding speech!
Say goodbye to expensive
traditional audio creation
Cheap price. Create a professional voiceover in real time for pennies. it is 100 times cheaper than a live speaker.
Traditional audio creation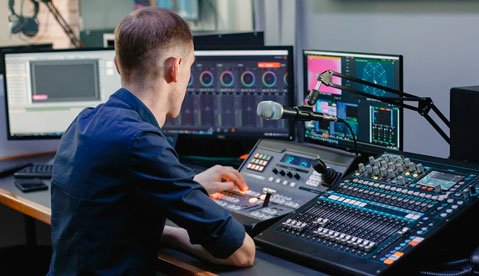 Expensive live speakers,
high prices
A long search for freelancers and studios
Editing requires complex tools and knowledge
The announcer in the studio voices a long time. It takes time to give him a task and accept it..
SpeechGen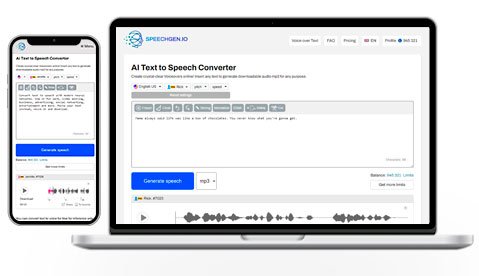 Affordable tts generation starting at $0.08 per 1000 characters
Website accessible in your browser right now
Intuitive interface, suitable for beginners
SpeechGen generates text from speech very quickly. A few clicks and the audio is ready.
Create AI-generated realistic voice-overs.
Ways to use. Cases.
See how other people are already using our realistic speech synthesis. There are hundreds of variations in applications. Here are some of them.
Voice over for videos.

Commercial, YouTube, Tik Tok, Instagram, Facebook, and other social media. Add voice to any videos!

E-learning material.

Ex: learning foreign languages, listening to lectures, instructional videos.

Advertising.

Increase installations and sales! Create AI-generated realistic voice-overs for video ads, promo, and creatives.

Public places.

Synthesizing speech from text is needed for airports, bus stations, parks, supermarkets, stadiums, and other public areas.

Podcasts.

Turn text into podcasts to increase content reach. Publish your audio files on iTunes, Spotify, and other podcast services.

Mobile apps

and desktop software. The synthesized ai voices make the app friendly.

Essay reader.

Read your essay out loud to write a better paper.

Presentations.

Use text-to-speech for impressive PowerPoint presentations and slideshow.

Reading documents.

Save your time reading documents aloud with a speech synthesizer.

Book reader.

Use our text-to-speech web app for ebook reading aloud with natural voices.

Welcome audio

messages for websites. It is a perfect way to re-engage with your audience.

Online article reader.

Internet users translate texts of interesting articles into audio and listen to them to save time.

Voicemail greeting generator.

Record voice-over for telephone systems phone greetings.

Online narrator

to read fairy tales aloud to children.

For fun.

Use the robot voiceover to create memes, creativity, and gags.
Maximize your content's potential with an audio-version. Increase audience engagement and drive business growth.
Who uses Text to Speech?
SpeechGen.io is a service with artificial intelligence used by about 1,000 people daily for different purposes. Here are examples.
Video makers create voiceovers for videos. They generate audio content without expensive studio production.
Newsmakers convert text to speech with computerized voices for news reporting and sports announcing.
Students and busy professionals to quickly explore content
Foreigners. Second-language students who want to improve their pronunciation or listen to the text comprehension
Software developers add synthesized speech to programs to improve the user experience.
Marketers. Easy-to-produce audio content for any startups
IVR voice recordings. Generate prompts for interactive voice response systems.
Educators. Foreign language teachers generate voice from the text for audio examples.
Booklovers use Speechgen as an out loud book reader. The TTS voiceover is downloadable. Listen on any device.
HR departments and e-learning professionals can make learning modules and employee training with ai text to speech online software.
Webmasters convert articles to audio with lifelike robotic voices. TTS audio increases the time on the webpage and the depth of views.
Animators use ai voices for dialogue and character speech.
Text to Speech enables brands, companies, and organizations to deliver enhanced end-user experience, while minimizing costs.
Frequently Asked Questions
Convert any text to super realistic human voices. See all tariff plans.